I greet you all and I'm honored to invite you to Poema's new show. The enchantress is here in ValBerry for a few days.

Poema the enchantress comes from the great Patura plains. She's a love troubadour who travels from town to town. 

Her singing is bewitching, some even say it is magic and that anyone who hears it feels overwhelmed by love!

Her performance and romantic hymns give birth to many couples in every town in which she stopped.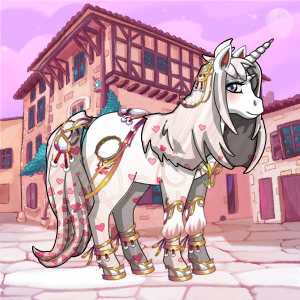 Sachan created the Poema the enchantress set.

The Poema set is an exclusive one and will only be in store until next Friday.
For every Poema the enchantress trait bought, you'll get one free.