Alan? Oh! It's actually a pretty common name here where I'm from. I just managed to like it and name him as so.

By the way, I also gave it a try with 3 of PhatCat's stallions. The results were, not as wished, but certainley mind-blowing.

Here he is; from PhatCat's (s)(xmm) Double Misty Fire Stallion: He has Sapphire slightly bright Misty eyes and a Sapphire pastel Misty mane. His coat is plain Blue light pastel.




And Here is the other misty foal, courtesy of Dodec's (No Named) Fire stallion; He has a Vermillion Misty Coat,a Red slightly deep Mane and Vermillion Eyes.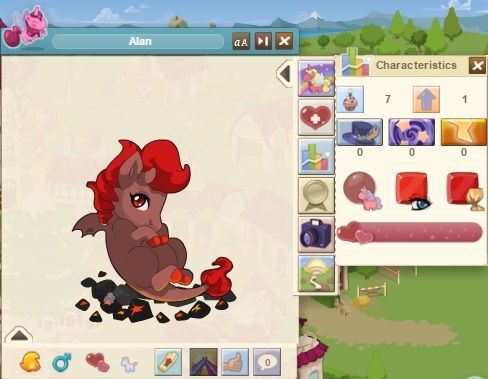 Dernière modification par justalex001 (2016-01-02 02:40:33)