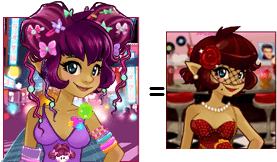 At the bottom of a big building lightened by neon lamps, you catch sight of Tokyo Fashion all dressed with fluorescent lights: no one can miss her!

As usual when a new trait is released, each time you buy a Tokyo Fashion set or trait you get one free.

And, until Tuesday, each time you buy a complete Tokyo Fashion set, you get one free on top of it!

The Rockabilly foreground is a musical trait. Time to make it groovy!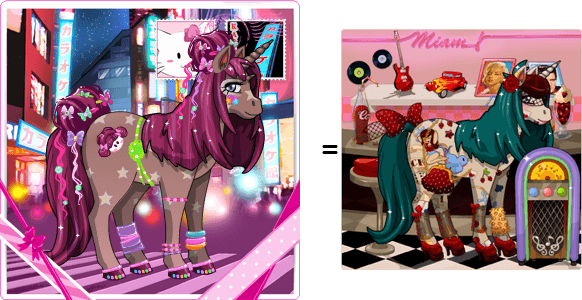 The Tokyo Fashion set was created by Moemai.