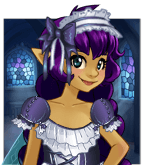 Every week, a vintage pony is back with us. On that occasion a former set is relaunched and we add an element to it. What's more, during that week, there is a -15% special offer on the set plus each time you send an element of the set (or the whole set) as a gift to another player you win that element for yourself.</strong>

As this week is dedicated to fashion, Elegant Gothic Lolita is back with us.

From her bewitching tower, she watches augur birds like others consult the oracle. 
She is as refined as she is modest and trots along in a gracious way among the stained-glass windows, wishing her life were for ever sweet and full beauty.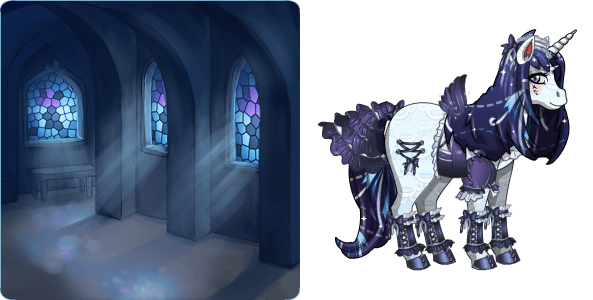 The Elegant Gothic Lolita  background was created by BamboO.